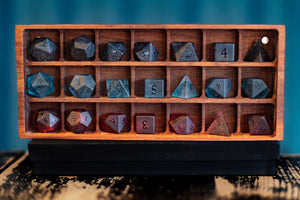 The full set will come with D4 D6 D8 D10 D% D12 D20.
Material:
Dark blue lightning glass.
FYI:
Slight variations in color, size, and shape are possible because they are all handcrafted. We encourage you to embrace the individual beauty of these dice and enjoy the age-old hand-crafted methodology.